On the eve of the beginning of the NFL season, I've added matchup ratings provided by Rotowire.com to the lineup page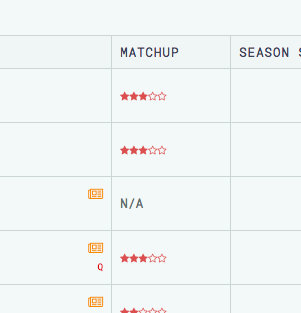 The mobile lineup page has been optimized to display the matchup ratings and hide more in-depth stats: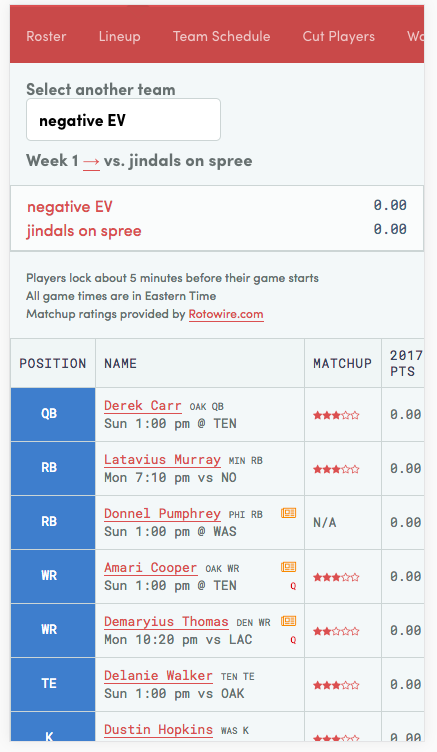 Hopefully this adds some clarity to those tough game-day start/sit decisions!
UPDATE
I actually have a couple of follow-up questions for the community on this:
Would baseball players be interested in something like this down the line?

How do we feel about presentation? I think each player is taking up enough vertical space right now, but I also considered moving the matchups to a third line under the player name so that mobile could display a little bit more information.

Would you like seeing matchup ratings from multiple providers or is one star rating good enough?