It appears that changing our league's format from FGPTS to 4x4 made our history break, for lack of a better term:
https://ottoneu.fangraphs.com/321/recordbook
I'd noticed every team had trophies for prior seasons, but today was the first time I checked the site on a desktop to see what was in the alt text for the trophies–I thought it might have been an implementation of the second and third place trophies wish list item, heh.
Everyone is marked as the winner for all prior seasons: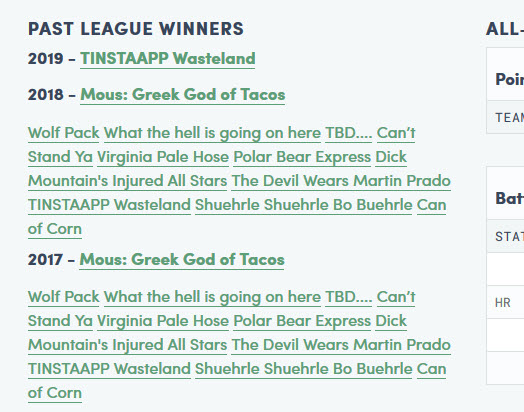 Here is a view of the trophies for two teams:


Is there a way to just clear prior results? Assuming it wouldn't make sense to show league history for two different scoring formats.