If you visit your Ottoneu Fantasy Basketball league home page and click Players you will now see some new sub menu items:

If you click on Leaderboards you'll be presented with my attempt at recreating the FanGraphs baseball leaderboards, but for your basketball league.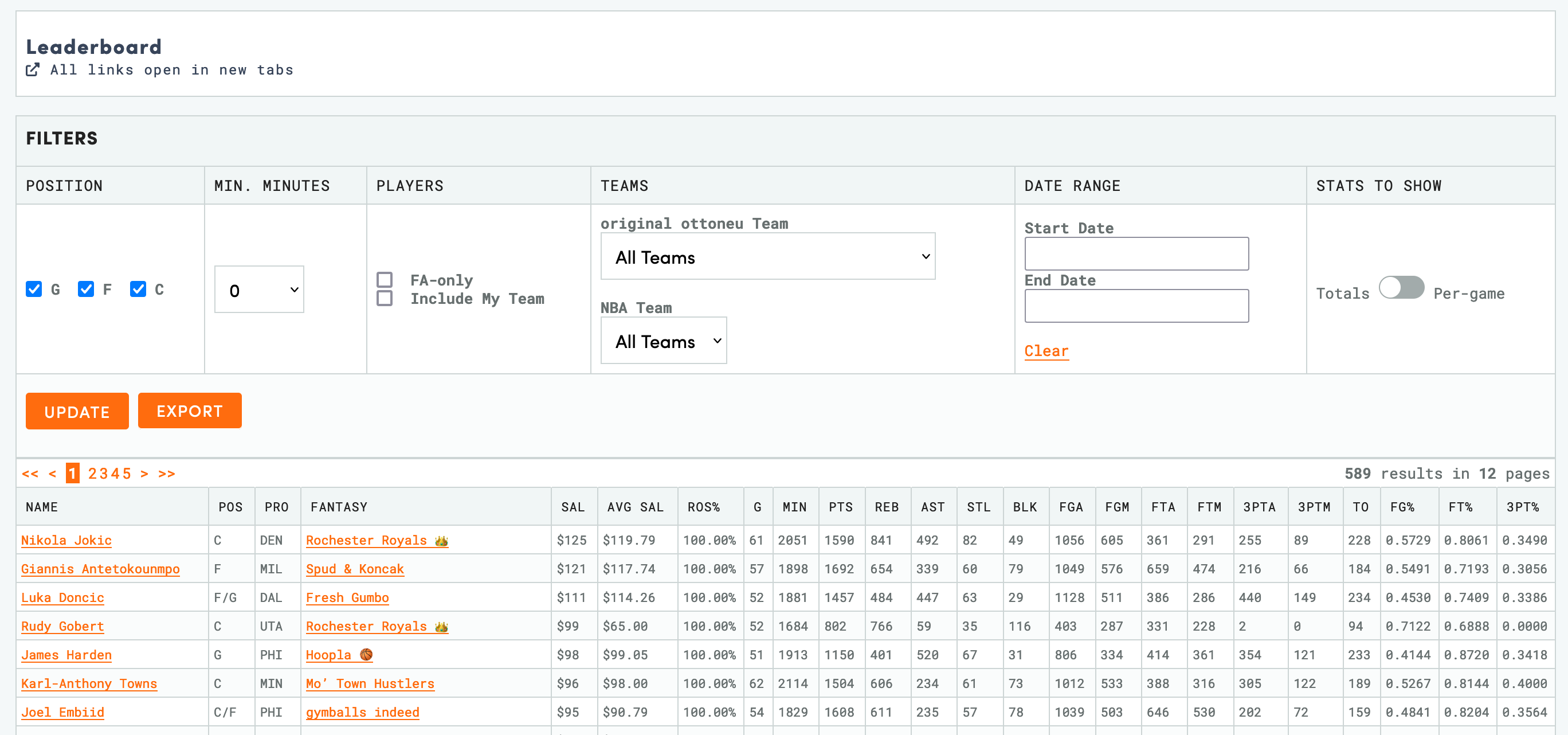 I think it is relatively straightforwarded to use so I am not going to go into a detailed write up. Go mess around with it! Post any specific questions here and I'll do my best to answer them.
I really appreciate the help from @chy924 @dberuta @eamuscatuli and @mmaude to test this thing out.