Chris Archer: $28
Keep or Cut?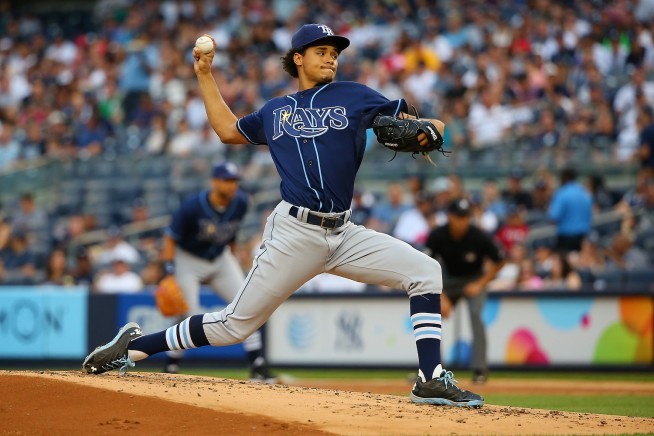 Great job setting the line at a very tough spot. I voted keep but I really had to think - at closer to $20 I'm much more comfortable keeping him.
The Keep/Cut lines are always tough for players who started off either very cold and righted the ship, or those that started strong and faded near the end. Archer has been a different pitcher in the 2nd half for sure.
The way I feel about a guy like Archer will depend on the rest of the market in a given league and where my team is on the win curve. In Bull Durham I traded a really reliable and cheap Quintana for Archer because I needed the variance that came with him. If Archer is awesome next year I've got him at a great price and he will help me compete immediately. If he's so-so I have a decent trade chip to stockpile more players. If he sucks then I lose, but I'll bet on his track record of being pretty awesome.
Personally, I love high risk high reward plays. If you do the right amount of research you'll be surprised at what you can find that's been overlooked and you can brag about it. Nobody remembers the players you gambled on and lost. I guess this is my long way of saying I am keeping Archer at that price because the reward far outweighs the risk.