I was looking for a way to see how the regular 2016 season developed per league and division, and these two gifs make it look like a

race!
Vertical axis shows games ahead / behind, and the horizontal axis shows wins during the season.
PS Due to rainouts a few teams like CLE and DET disappear at the end of the season (no game 162).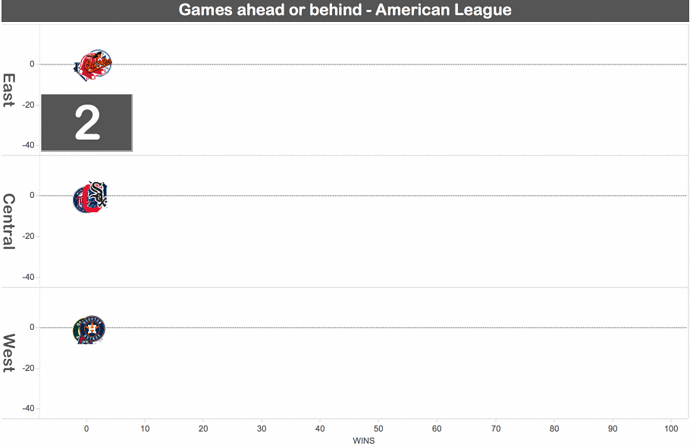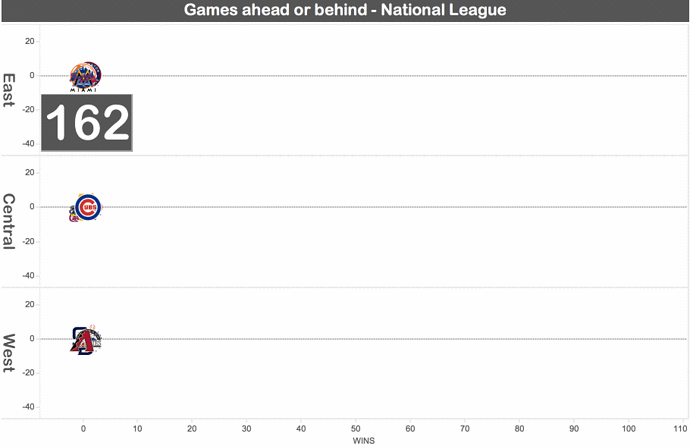 What is your favorit race for the 2016 regular season?
AL EAST
AL CENTRAL
AL WEST
NL EAST
NL CENTRAL
NL WEST