---
Why does Honeywell appear as only "UTIL" eligible on my roster and is included with my hitters?
Thanks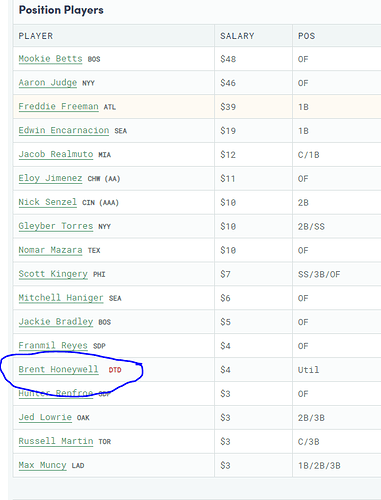 ---
This thread has your answer
---
Honeywell and Puk should have SP eligibility tomorrow. Any other pitchers that missed 2018, let me know and I'll make sure they have some pitching eligibility.
---