The standings page now has a Standings Meter that shows where your team sits relative to everyone else in each category of your 5x5 and 4x4 leagues. Here's mine in league 1: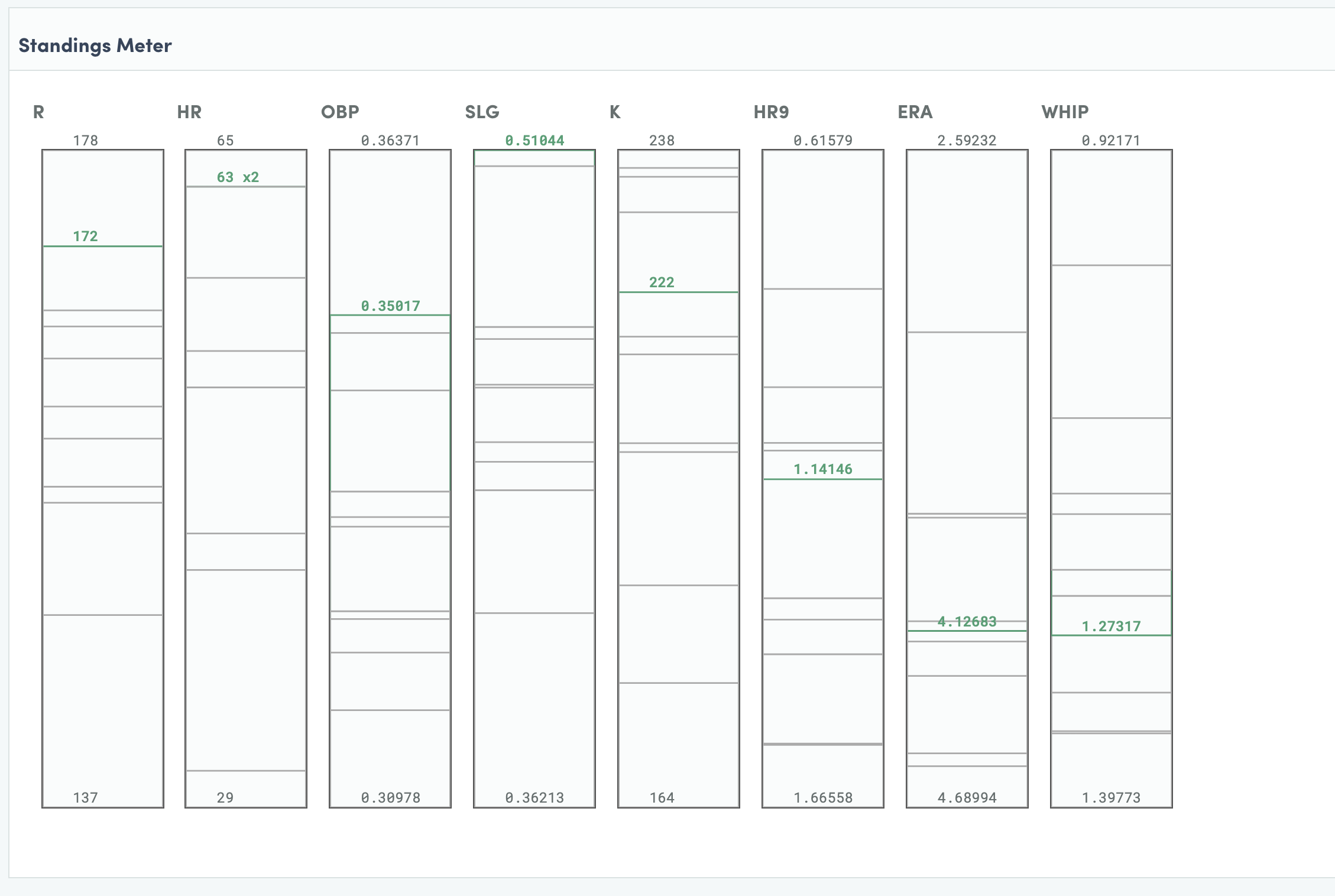 And here's a 5x5 league I am not in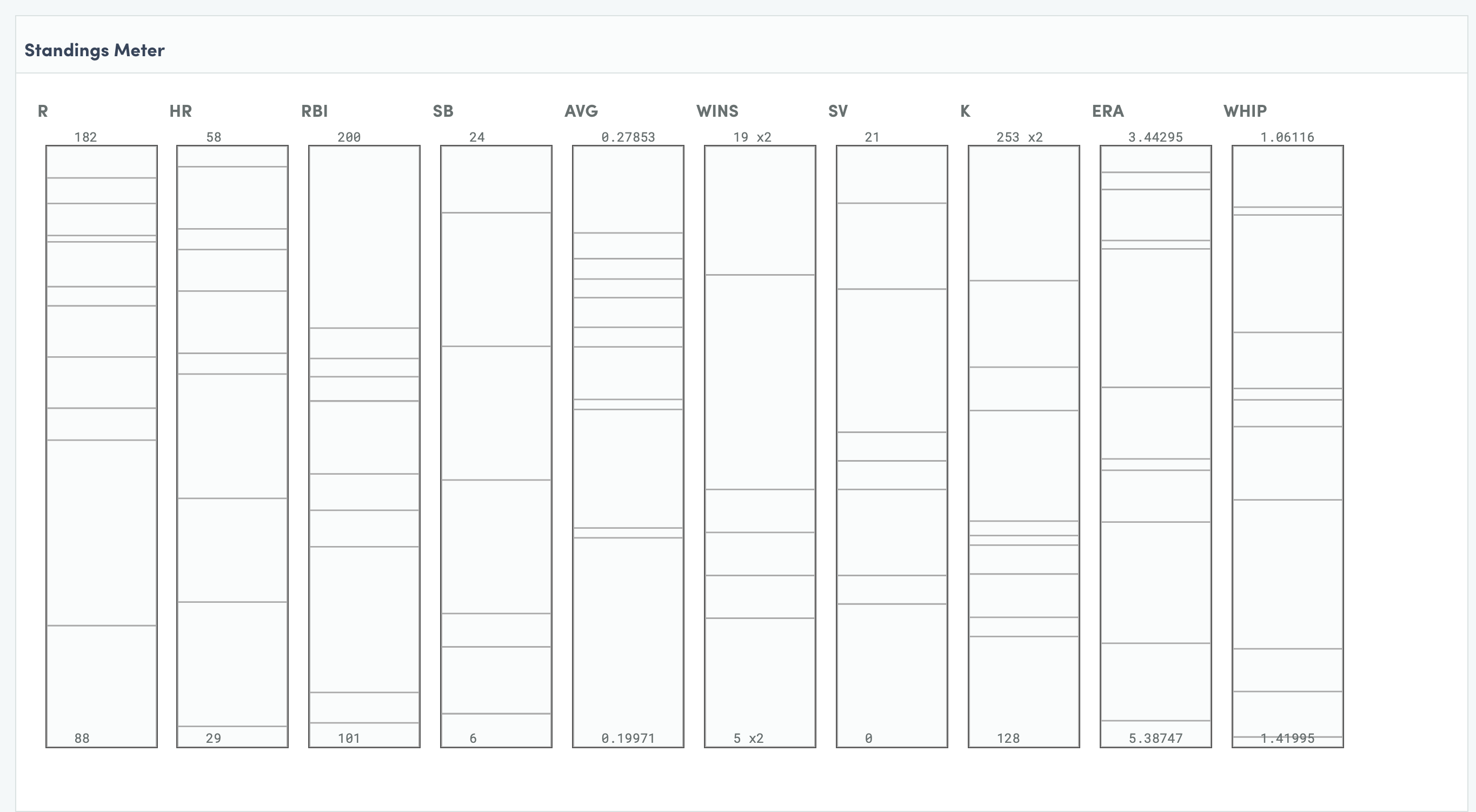 The Standings Meter is roto-only for now and can be found on Standings pages below projected games played and above the points / games played graphs. Let me know what you think.