I'll be writing more on this topic next week for RotoGraphs, but I think @haroldlutz brought up an interesting question recently: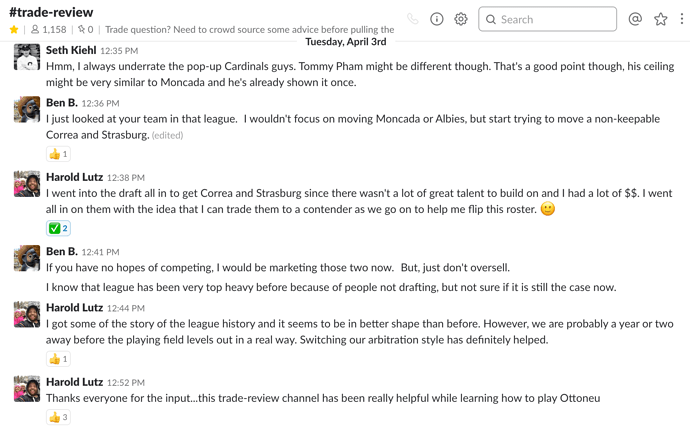 For those owners that find themselves in a situation where they know they will be trading away a superstar player (let's loosely say Top 3-5 at each position), is there a "template" or rule of thumb about the best way to maximize the return for that superstar player? In other words, when is the best time to capitalize, and what sort of player return should you be targeting to come away with the best possible package that sets your team up for future success?
There are a lot of variables here but I think this would be an interesting discussion from the community.