Was running through a mock draft with bots, and ran into an issue when the "all" best players list ran out of players. The bots refuse to nominate additional players. They also then disconnect. For bots that haven't disconnected, they will continue to bid to the average price point or whatever they have left.
Here is the status mid-disconnect round, showing the bid of a connected bot: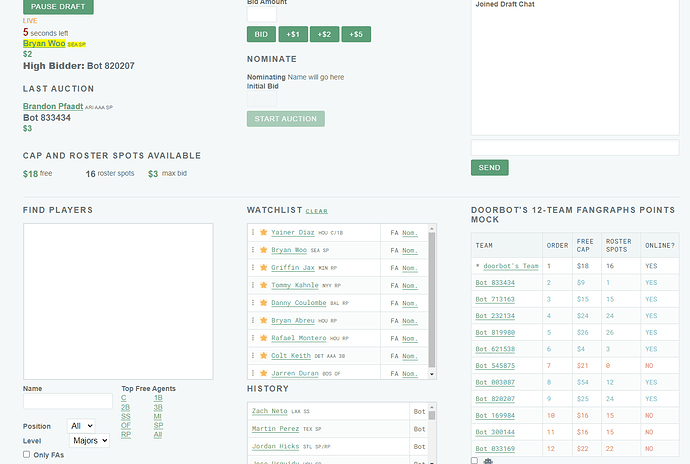 Once all the bots disconnect, the auction keeps running (since they aren't done, but could be marked done), with just one lonely bot: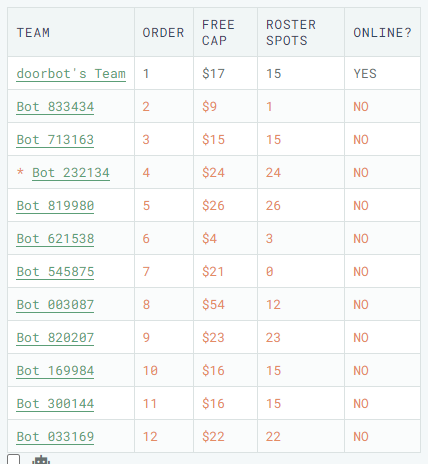 Had some aggressive bidders, heh. Anyway, I just wanted to share–debating going in before I pick, to enable all of them again and then let them disconnect, haha.