What are the projections Fangraphs is currently showing as "Depth Charts ®" on their player pages?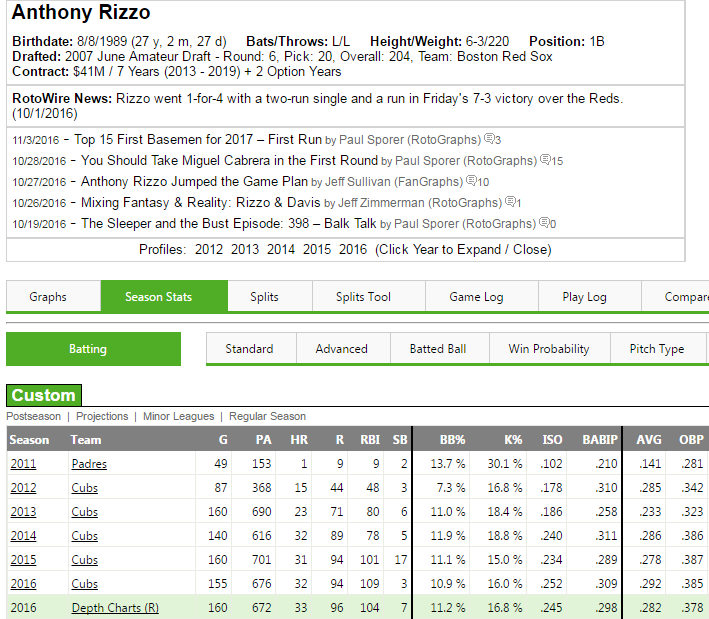 I know that during the season, Fangraphs' Depth Chart projections are a mix of Steamer and ZiPS rates with playing time manually set by Fangraphs. I also know that Steamer publishes much earlier in the spring than ZiPS, so there's a period of time where the Steamer and Depth Chart projections are identical. What I don't know is what these are, so early in the offseason.
I don't think these are simply last year's Steamer and ZiPS. Gary Sanchez is projected for a .219 ISO and .334 wOBA; ZiPS had him preseason at .194 and .315. I'm not sure where the PT is coming from, either: David Ortiz is projected for 644 PA, so it's not manually predicting 2017, but Gary Sanchez has 518 PA, so it's not going back to pre-2016 predictions. Nori Aoki has 140, so it's not some variant of the Steamer600 projections; each team's PT by position actually foots to full seasons on the Depth Chart pages: http://www.fangraphs.com/depthcharts.aspx?position=ALL&teamid=21
So, where are the rates coming from, and where is the PT coming from?