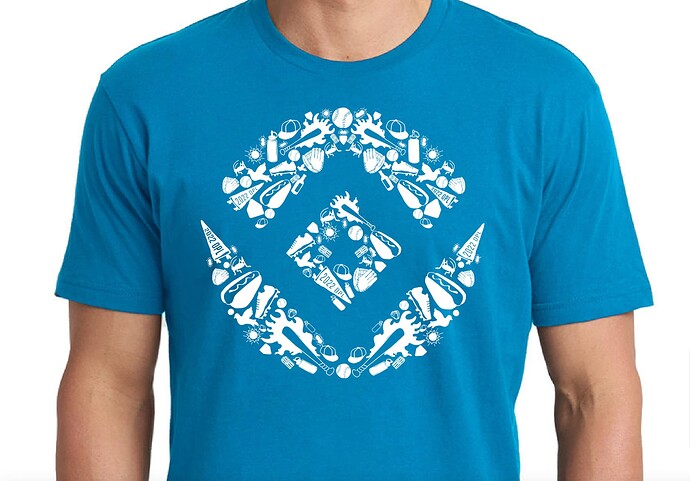 Here's a mockup of the 2022 OPL T-shirt. They'll be produced once the orders are in and I have a feel for size distribution.
My friend designed this with hand-drawn sketches to combine and make up the Ottoneu baseball logo.
Here are details from an earlier mock: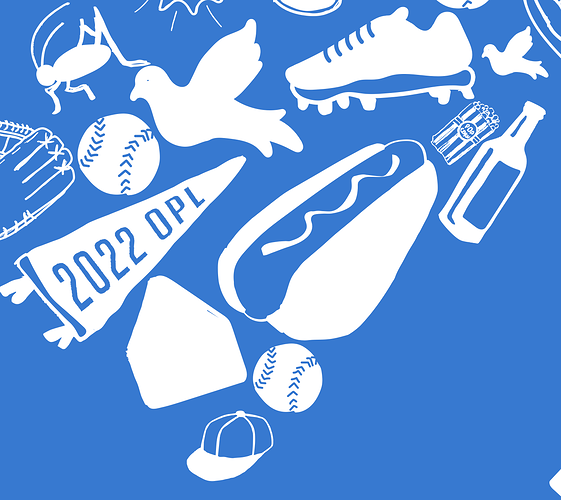 There are lots of "baseball" drawings here, as well as a dove and a cricket to celebrate the OPL successes of two particular managers, @weezy and @koalastorm.
I'm really excited about this t-shirt! Congrats to everyone who finished in the top 32 of OPL for winning one of these. Get your orders in soon so I can start production please