Today we've added some informational graphs to Ottoneu Fantasy Baseball player pages. They will show progress towards position eligibility, as well as rolling average salaries and roster% over the last 30 days.
Here are Mike Trout's graphs: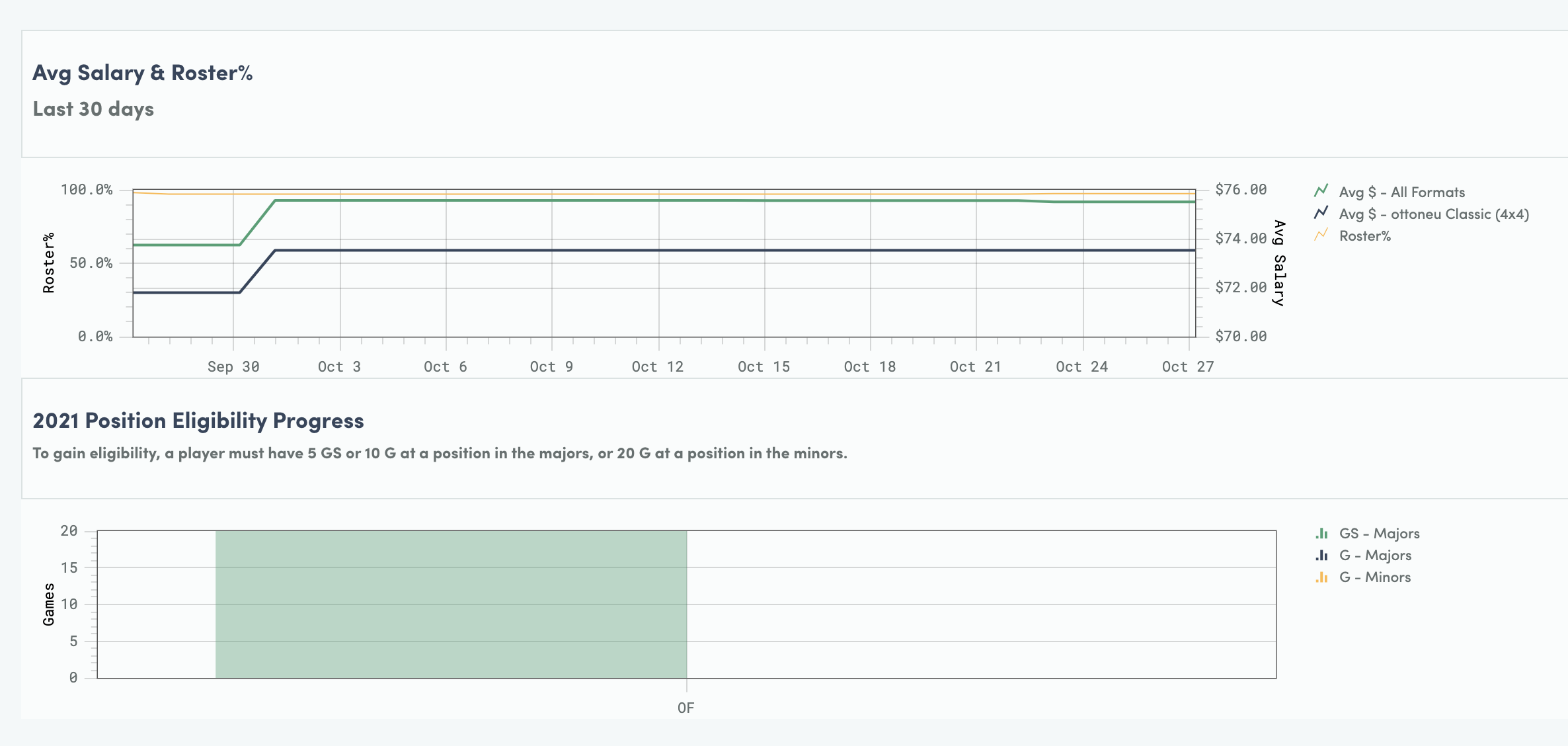 Here are Garrett Hampson's, for an example of someone with multi-positional eligibility: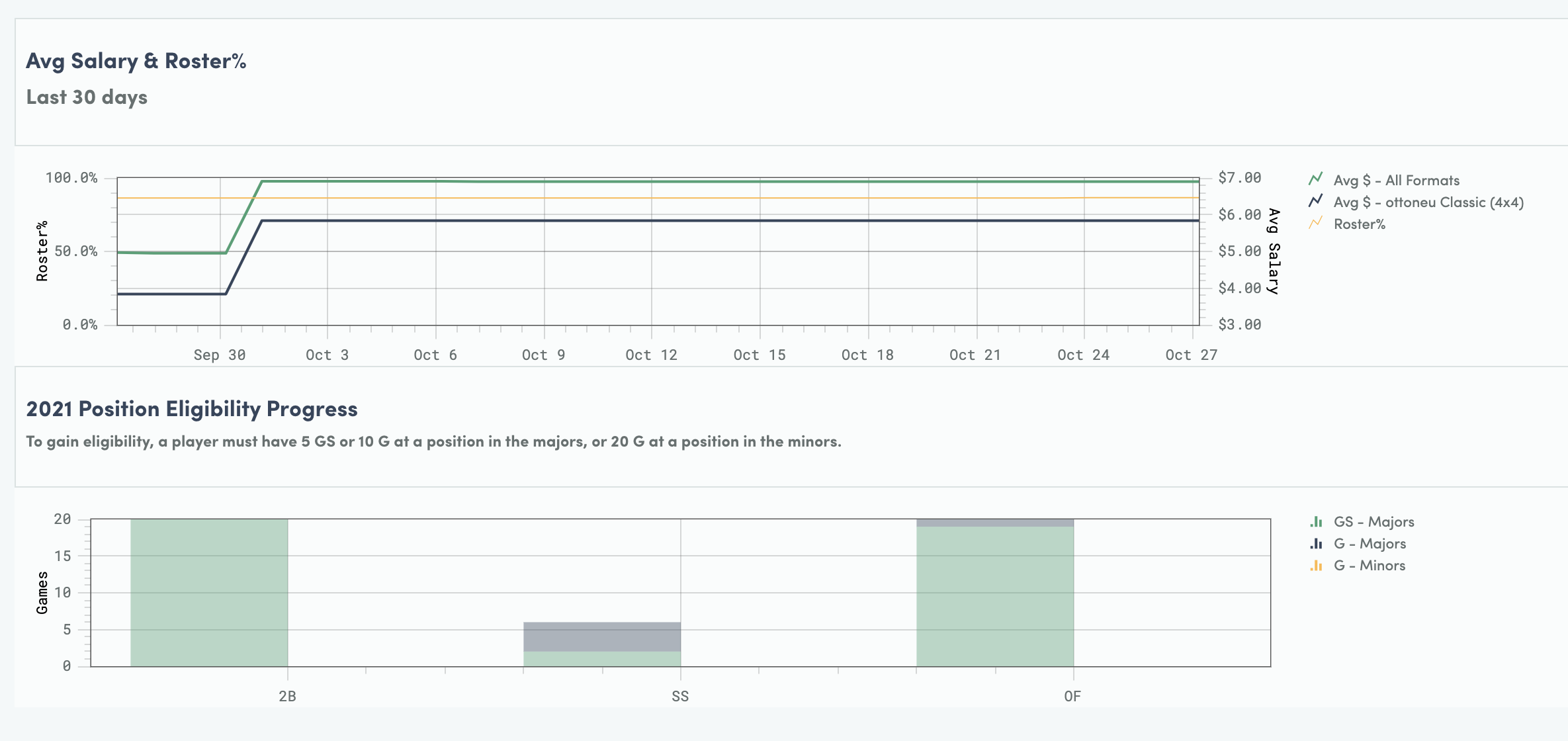 You can find these graphs on any player page, below the last 10 minor league games and above league transactions. I expect them to be even more useful during the regular season than they are now. Let me know your thoughts and as always, thanks for supporting Ottoneu Fantasy Sports.