I'm working my way through the video in the Ottoneu Surplus Calculator 2021 post, but I'm still unclear on what the inflation percentage means. Specifically what a large negative percentage means.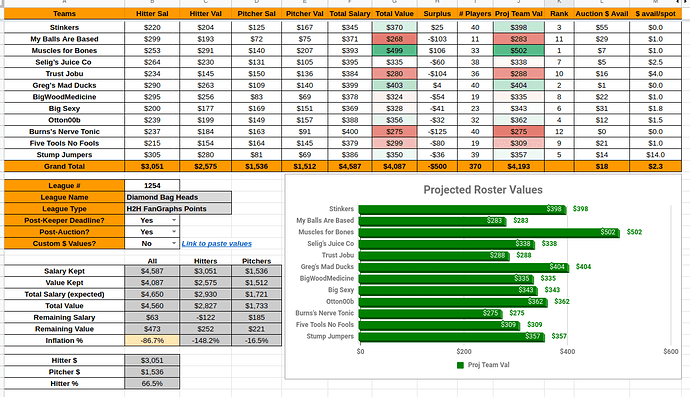 Is it accurate to say that with such a large, negative inflation percentage…
that a majority of the league is out of cap space and there is still a lot of valuable players to be added for the few managers with available cap space?
most of us messed up and overspent in the auction (lol, it was a wild/fun first two hours before things settled down).
Besides the inflation value and general overspending (one manager spent $371 on 11 players, oops), any other numbers look alarming?
Any general advice I can pass on to the managers with the lowest team values? We're all figuring Ottoneu out, so it should be an interesting season as we all adjust throughout the year.