I've made some significant changes to the baseball lineup page. The opponent information has been shrunk and moved to underneath player names, and P/G and P/IP have been added to the lineup page for points leagues.


This is much nicer on mobile than before I think, less horizontal scrolling. If you're in a points league, there is even less scrolling, as I've reduced the columns to simply the points rate (P/G or P/IP) and total points.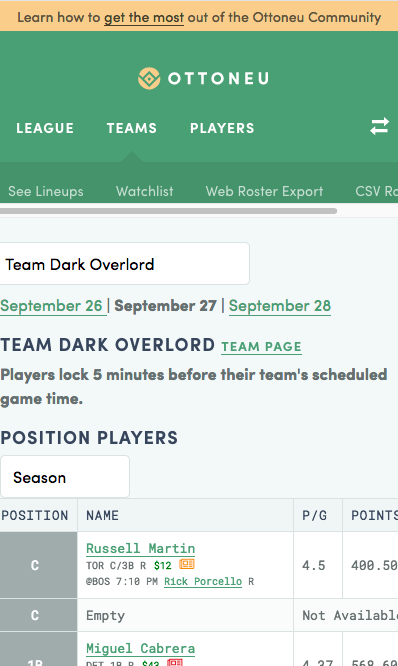 If you're seeing something different than the screenshots above, make sure to clear your cache. I've tried to do some cache busting on the server side but that doesn't always work. Please use this thread for feedback about these changes. Thanks!