Today we are rolling out a brand new Ottoneu Fantasy Baseball feature: player and team notes. You'll start seeing little icons next to player names in multiple places. Here's an example from the league home page's last 10 transactions:

Clicking on the icon will pull up your team's notes for that player: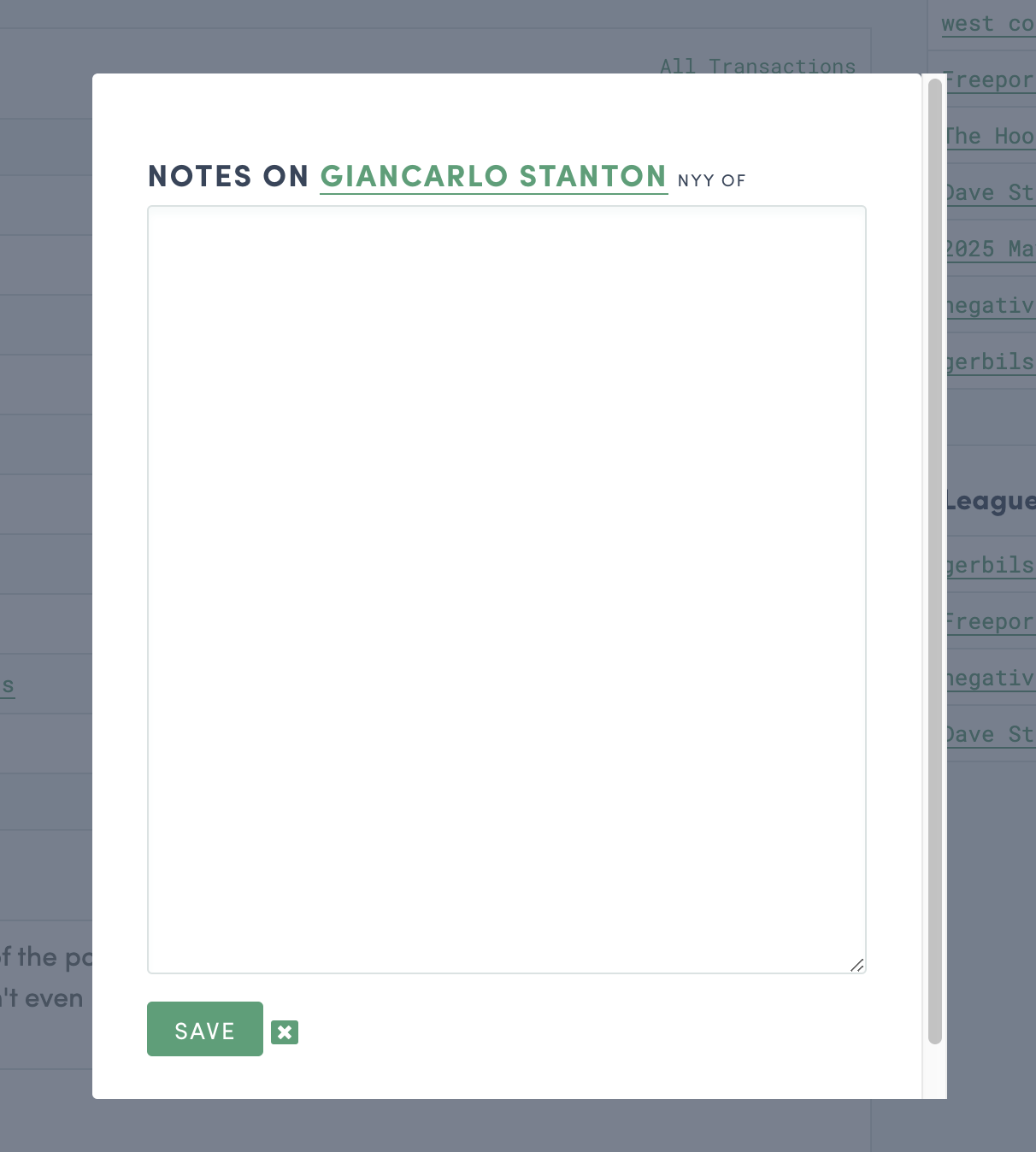 Once you have notes saved on a player, their notes icon will be highlighted:

These notes are available on player pages, lineup pages, the roster organizer, the trade block, and other various places where player names may show up. Notes are league-specific, so they will not carry over to teams you have in other leagues.
We have also added the ability to keep notes on the other teams in your league. This can be found on team pages, lineup pages for other teams in your league, and the inbox / messaging system.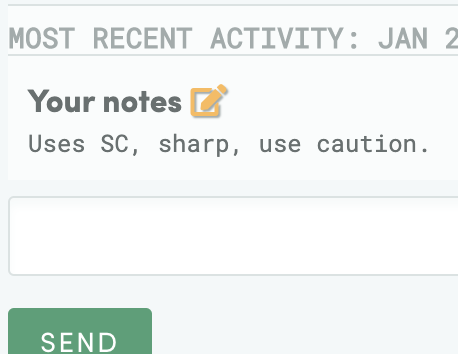 You can find a complete collection of all your team and player notes in your Notebook under the team menu.
Relatedly, we've added a new top-level Tools menu. We've added this to make the submenus less busy and thus easier to navigate, especially on mobile. The links moved to the Tools menu are:
Calendar & Finances
Team Production
Record Book
Draft Results
Roster Export
Additionally, the Restricted Players list has been moved to underneath the Players top-level menu.
We'll be experimenting with these links as the season progresses, so please share your feedback here or with me directly.
Watchlist Notes
As part of this change, all Watchlist notes have been moved to Player Notes. Watchlist Notes are no longer available.
This new feature was borne out of a Wishlist thread. I've granted @ClownPrince a Genie badge.
I hope you all enjoy this new feature! Let me know any questions or feedback you have, and thank you for supporting Ottoneu Fantasy Sports.